What Are Ergonomic Chairs?
By
Rachel Howe
on
Wednesday, April 15, 2020
Ergonomic chairs are designed to be adaptable to the user's needs and are associated with higher productivity levels due to the customized support that they offer.
What Does "Ergonomic" Chair Mean??
Typically office chairs are classified as ergonomic when they have an adjustable seat height, seat depth and lumbar support. This means that you should be able to adjust the height of the chair so that your legs are perpendicular to the floor and the seat pan should allow you to adjust it so that you're able to sit comfortably. Proper lumbar support allows there to be ample support for the lower back so that your spine is in just the right position to allow for good posture. Ergonomic itself is not a type of chair, more of the improved support the chair provides. We have ergonomic chairs for computer chairs, modern styles, executive chairs & many more.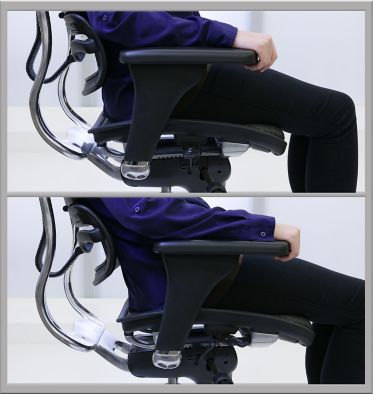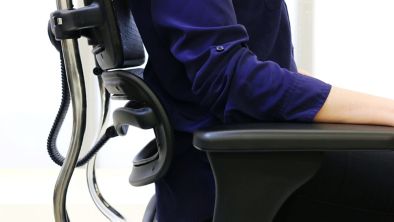 Many ergonomic chairs have these adjustments as the bare minimum. You will typically see five to nine adjustable components on most ergonomic chairs, like you see in the image below which includes:
Adjustable headrest
Lumbar Support
Adjustable arm width
Adjustable arm height
Adjustable seat pan
Chair height adjustment
Adjustable tilt tension
Tilt lock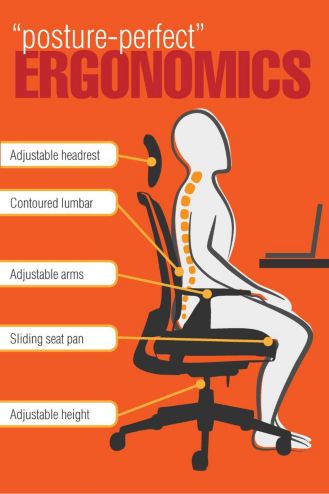 If you're looking for more information on how to choose the best ergonomic office chair, get started by taking a look at our guide on choosing the best ergonomic office chair, or give us a call!
0