Turn Up the Heat This Winter With Our Heated Office Chairs!
By
Rachel Howe
on
Thursday, November 02, 2017
Late last year we welcomed two new heated chairs to our selection of office chairs at OfficeChairs.com - heated office chairs! These new heated office chairs are part of our Comfortemp Collection by NBF Signature Series.
Who even knew there was such a thing!
Now you have a way to stay extra cozy in your office this fall and winter with one of our new heated office chairs available in fabric or faux leather. Features for each chair include multiple seating adjustments, allowing you to adjust both the seat and arms to your comfort level. Heating elements in the back and seat of the chair allow you to control each individually.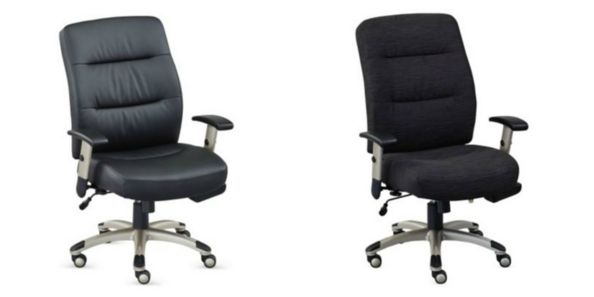 This unique chair is powered by Gentherm, the leading maker of automotive heating components. The rechargeable Lithium Ion battery offers eight hours of warmth. When your work day is done, simply plug the battery into its charger and your chair will be ready for the next day. As a built in safety feature and to preserve battery life, when not in use an occupancy sensor automatically turns off the heating elements when you leave the chair. This chair comes ready to assemble and heating elements are built into the chair, making it a hassle free setup!
For a quick overview of the chairs, check out the video below:
To shop these heated chairs, visit here:
0