Pros & Cons of Different Chair Materials
By
Rachel Howe
on
Thursday, January 11, 2018
Choosing an office chair is hard enough as is, let alone choosing the type of chair material. From fabric to mesh to genuine leather and faux leather, each offer their own unique benefits and drawbacks that we'll highlight below to help you make your chair selection.
Mesh Chairs
Mesh office chairs offer a breathable mesh filter-like seat that can provide hours of comfort. These types of chairs encourage the flow of fresh air and can provide you with cool comfort, especially during the summer months.
Leather Chairs
Leather chairs offer a prestigious look and can offer just as much comfort. One drawback to leather chairs is the need to maintain the expensive leather material you've invested in. To keep your leather chair in top shape, avoid keeping it in direct sunlight and make sure to clean every once in a while.
As luck would have it, we've written a blog post on how to clean your leather chair with tips on maintaining your leather chair to make it look good and last long!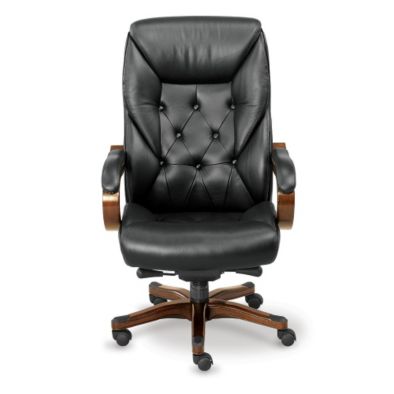 Fabric Chairs
Fabric office chairs are one of the most common choices for computer chairs. They're comfortable, easy to maintain and come in a wide variety of colors and patterns that make it easy to match your existing decor.
One drawback to fabric chairs is that they don't allow air to flow as freely as much as a mesh chair would, making it more susceptible to holding in moisture and odors. If you do your best to avoid bringing drinks to your desk that could possibly spill, choosing a fabric chair should be no problem.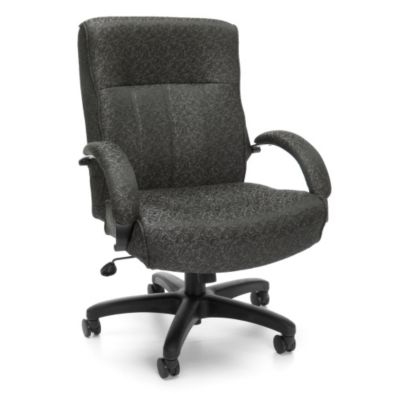 Vinyl Chairs
Vinyl chairs offer a sturdy, durable seat while providing a rich look. One of the nice things about vinyl chairs is that can easily be cleaned after use unlike materials like mesh or fabric that require more effort to clean spots or stains.
One of the drawbacks to choosing vinyl chairs versus other materials include it's inability to provide a breathable seat, like mesh chairs would, due to the nature of the material. If that's not an issue for you, then they are a great option. If so, you may want to look into a mesh chair. On the opposite side of the spectrum, vinyl chairs aren't as good as genuine leather chairs in holding heat. So if that's important to you, then you may want to check out our leather chair options.
Plastic Chairs
Plastic chairs, similar to vinyl chairs, offer a durable and easy to clean seat that can easily be stacked up and put away for later use. There aren't as many fancy bells and whistles when it comes to plastic chairs, however, there are several designs and options to choose from including stacking, drafting, and folding chairs.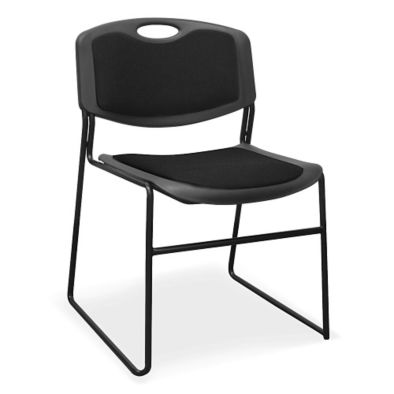 In summary, the type of material you choose for your chair really comes down to personal preference and the way you intend to use your chair. We hope we were able to provide some useful insights to help you with your chair selection. If you still aren't sure, head over to either our best sellers, top-rated, or on-sale selections to find the best chair for you.
0