Office Chair Ergonomic Adjustments Guide
By
Rachel Howe
on
Thursday, May 17, 2018
When it comes to choosing an office chair, there are a lot of things to consider. From the style to adjustments and features for ergonomic chairs, it can be a lot to take in and hard to make a decision on if you're not sure what adjustments are what and why they matter.
In this office chair ergonomic adjustments guide, we'll cover the most common features of ergonomic office chairs and show you how they help you get your work done efficiently and comfortably.
Seat Height Adjustment
The most commonly used office chair adjustment is the seat height. This adjustment is typically controlled by a pneumatic cylinder that allows one-touch adjustment with the pull of a lever, some older chairs can have a simpler screw-type mechanism with a threaded shaft that works by rotating the chair.
Seat Angle Adjustment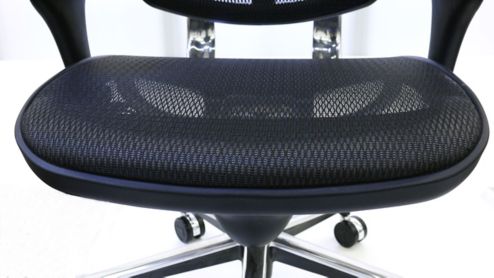 The seat angle adjustment refers to a feature that allows an office chair's seat cushion angle to adjust independently of the back rest cushion. In most cases, the seat cushion can be left to "free-float" to any angle within a certain range, or it can be locked in to one fixed angle.
Seat Depth Adjustment
The seat depth adjustment is commonly used by taller users. This adjustment allows you to slide the seat cushion forward or backward, and in doing so, results in a deeper seat that is better suited for tall people who have longer legs.
Back Height Adjustment
Office chairs with an adjustable back height feature allow the user to raise or lower the back rest cushion to the most comfortable position. This is especially helpful in moving lumbar support to the right location. Most office chairs with this feature use a ratchet system to adjust the back cushion.
Back Angle Adjustment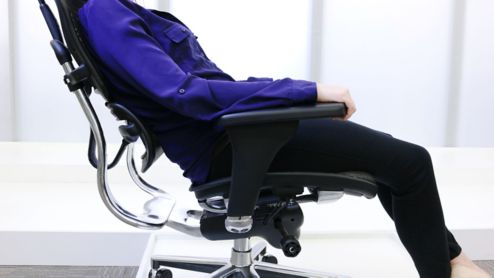 The back angle adjustment is another helpful adjustment to get lumbar support in just the right spot. A dedicated back angle adjustment feature moves the back rest cushion angle independently of the seat cushion. In most cases, the back rest cushion can be left to "free-float" or be locked into a fixed position.
That covers some of the most common ergonomic adjustments you'll find in an office chair. We hope this helps you understand the different adjustments and helps make your purchase decision easier. If there are any questions we can help answer, feel free to give our chair experts a call at 800-242-7200.
0