Not Your Standard Office Chairs
By
Rachel Howe
on
Thursday, December 01, 2016
It's not everyday you come across chairs like these in the office, but there is sure to be one that peaks your interest. From leaning stools to ball chairs, these fun office seats offer a little variety to your typical office chair.
Safco Stools
The Safco Active Collection features a variety of leaning stools that can be used with a standing desk or conference table. The Focal Upright Mogo Indoor/Outdoor Leaning Stool is one of the most popular, along with the Focal Upright Locus Nubuck Seat Leaning Stool With Anti-Fatigue Mat.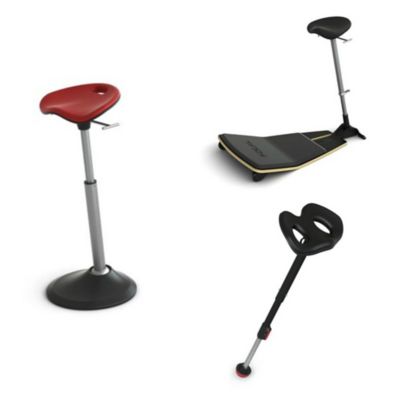 Each of these unique stools allow the seat to adjust to your movements, allowing your body to be supported in a neutral leaning posture for better ergonomic support.
Zenergy Ball Chair
The Zenergy Ball Chair by Safco is a fun lounge chair that encourages proper posture by requiring you to balance yourself while sitting at your desk. It's compromised of an exercise ball covered with durable mesh fabric. Use it as a way to burn some extra calories while sitting at your desk, or use it as a convenient lounge seat.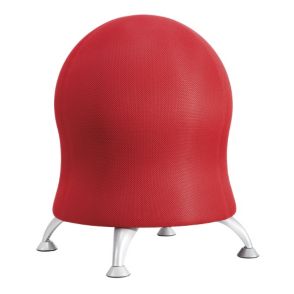 Draper Armless Chair
The Draper Armless Chair is unlike any average home office chair. This stylish chair features a plush frame upholstered in a fun dark brown cow print complete with nailhead trim and wood base.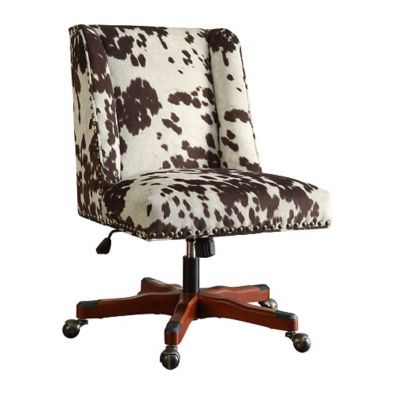 HAG Capisco Saddle Seat
The unique design of the HAG Capisco Saddle Seat allows it to provide comfort in various sitting positions and also helps to promote movement throughout the day.
Unico White Executive Chair
The Unico Executive Chair offers a modern spin on your traditional executive chair. Covered in a white vinyl upholstery, this chair features a variety of ergonomic adjustments in addition to a unique design.
0