Finding Conference Room Chairs to Match Your Business Culture
By
Rachel Howe
on
Thursday, April 06, 2017
When it comes to selecting conference chairs for your office, what's the best choice? Well, to make matters even more challenging, there really isn't a one-size-fits-all solution. While that makes it more difficult to select the right chairs, it's also an opportunity to find ones that are a perfect fit for you.
If you're faced with choosing conference room chairs for your office, we recommend assessing what your business's personality and culture is like to find the right fit. While you may have to work with existing conference furniture like a table, etc., make sure to take a look at our tips below into consideration!
What's Your Business's Culture Like?
When you're able to answer this question, you'll be able to get office furniture that's a good representation of your business's culture. It will not only end your conference chair hunt, but it'll also reinforce your company's brand and culture.
Corporate & Professional
If your company culture is more on the corporate/traditional side, then traditional chairs are a good option for you. Our traditional conference chairs feature classic features like button-tufted upholstery, nailhead trim, and more. Our executive chairs and leather chairs also work well with this category.
Innovative & Modern
Does your company constantly look to provide innovative solutions and services? Then our modern chairs would fit with your culture perfectly. Being cutting edge and on top of the latest trends is what innovation is all about.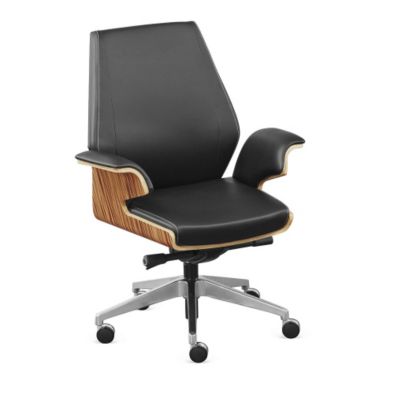 High Energy & Casual
Fast moving and casual doesn't waste time on fancy things and intricate details. Our mesh chairs are a great fit for companies that value the perfect mix of practicality and design. Getting the job done is what counts and you'll need mesh seats to cool you down from all that running around!
Don't feel like any of these categories fit you? Give us a call at 1-800-242-7200 and let us help!
0