How to Choose Bar Stools for Your Basement
By
Rachel Howe
on
Friday, May 01, 2020
A bar in the basement, is cool, modern and just plain fun. However, even more important than the bar, are the bar stools. Bar stools are often the focal point of a bar, especially in the basement were there aren't many decorative details. They provide visual interest, aesthetics and of course a place to sit and talk while you entertain your family and friends.
The presence of bar stools can instantly make an environment more energetic and inviting. However, with so many colors, heights, styles and materials available, it may be difficult to choose the right ones for your basement space. Fortunately, there are some ways to narrow down your options, and choose the best stools for your bar.
Consider the Design
Bar stools generally come in three main styles or designs: backless, partial-back and full-back. However, more important than the design, are the design features. Stools come with a variety of features. For example:
- Two or four legs that form the base of the stool
- A large center column as the base of the stool
- A wide base, back and seat
- A narrow base, back and seat
- Armrests
- Footrests
- A swiveling base
- A stationary base
- An adjustable seat that can be adjusted to different heights
All these features are a part of a stool's overall design, which you should take into consideration before you decide on which ones are right for your space. Safety, easy operation, maneuverability and functionality are all characteristics the features of your basement bar stools should have.
Consider the Materials
It's popularly known that bar stools come in a variety of materials – the most common being metal and wood. However, the modern stool is much more dynamic and available in unique materials and combinations. They can be made from everything, from plastic to wicker and customized as you like. For example, at OfficeChairs.com, we offer Holland bar stools that can be customized with a sports logo, business logo or as you like. In fact, they have an entire bar stool logo series. Each material type has its own charm, aesthetic appeal and functionality.
Metal Stools
Metal bar stools are the most common choice for basement bars. Metal is attractive, stylish, chic and easy to maintain. Stools made of metal traditionally have a metal frame and base combined with leather, plastic or fabric backs and seats.
The most attractive feature of metal stools is their price. They're perhaps the most affordable seating options on the market. Besides that, they're available in backless, partial-back and full-back versions, and generally swivel and come with footrests. Swiveling and backless stools are the most practical for a basement space, as their adjustable height make it easy to get up and down on the stools. You can find some great leather stool options here.
Wooden Stools
Wooden home bar stools are vintage, country, rustic, and traditional. They're often seen in backless versions. However, they don't exude comfort and relaxation, which is found in most basement spaces. Backless versions are more functional in small spaces, while full-back versions are most commonly seen in kitchens. But, they're modern and warm, so they could work in a basement, especially if it has traditional or rustic décor.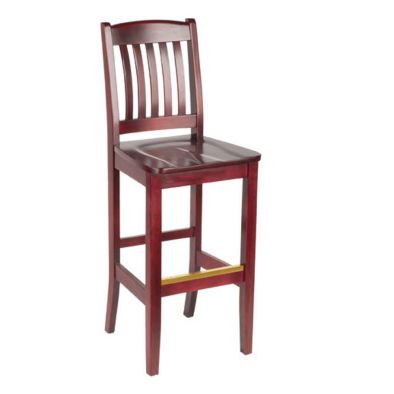 Wooden & Metal Stools
A combination of wood and metal is a modern and popular style. They're considered to be unique, artistic and minimalistic. At the basement bar, they'd be an interesting focal point and as functional as traditional metal stools.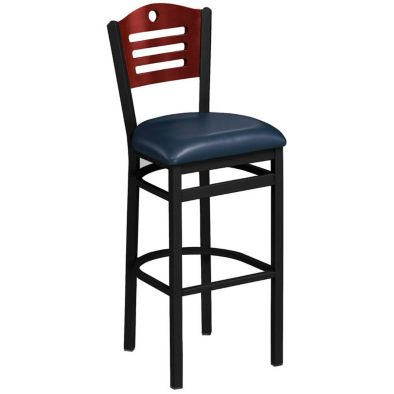 Leather & Fabric Stools
Leather and fabric are the most used materials on bar stool seats. They're also the most common stool type found in basement furniture, as they're comfortable, soft, attractive and low-maintenance.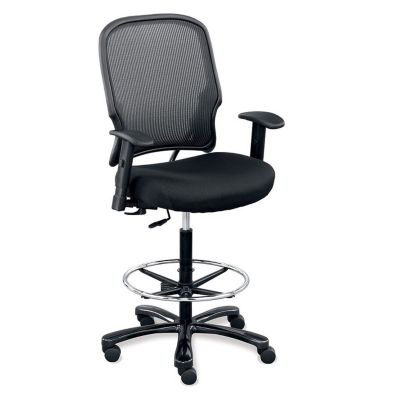 In the basement, there's less risk of staining or tearing, so your stools are safe there. Besides that, leather and fabric stools can be reupholstered when needed. This extends their life and proves their versatility. Commonly combined with metal frames and bases, they're the most durable bar stools on the market.
Plastic, Vinyl Mesh Stools
Colorful molded plastic or mesh stools scream fun, which is exactly what most basement living spaces are. Plus, vinyl and plastic stools are easy to clean, durable and highly-functional. Mesh, vinyl plastic stools come in a seemingly endless array of colors and styles, including sophisticated and sleek backless, curved-back. and sculpted seat models. From bright, bold red to stark white, they can brighten up any space, especially a dark basement.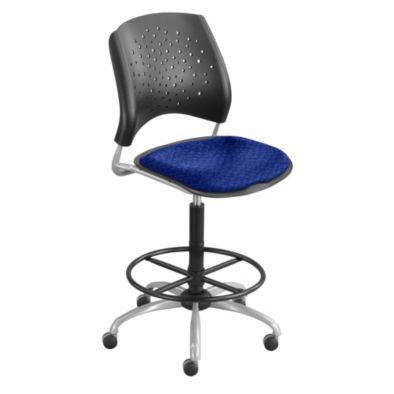 Consider the Height
All bar stools are available in various heights and adjustable heights, no matter the type or material. When it comes to bars, stool height is crucial. Ideally, the stool seats should fall 10 to 12 inches below the bar's counter. Stools that are taller than this will make it impossible for your legs to fit under the counter, while stools that are shorter than this will make it impossible for you to comfortably reach the counter.
Bar stools come in many styles, colors and materials, but with so many options, choosing bar stools that match your other basement bar furniture can be complex. However, choosing stool features that match your needs and style can make the decision easier. Plus, learning about the many options available can make narrowing down your faster and easier. Remember that the right bar stools will elevate your space to a whole new level.
0