How Much Weight Does the Standard Office Chair Hold?
By
Rachel Howe
on
Thursday, August 31, 2017
A common question that we get on our office chairs is "how much weight can it hold"? This is a very good question and something you'd especially want to know when purchasing chairs for your employees or guests.
There is no "one-size-fits-all" chair and adding additional chair options for your employees and guests ensures their safety and the longevity of your office chairs.
The standard computer chair or guest chair can hold a weight of about 250 pounds. Big and tall chairs, however, can handle anywhere between 300 to 800 pounds. Our big and tall chairs weight limits vary depending on the chair you're looking at. You can find the weight limit details by filtering by weight capacity and reading over the product specifications. If you are looking for big & tall products but don't know where to start, check out our best-selling & top-rated Big and Tall selections.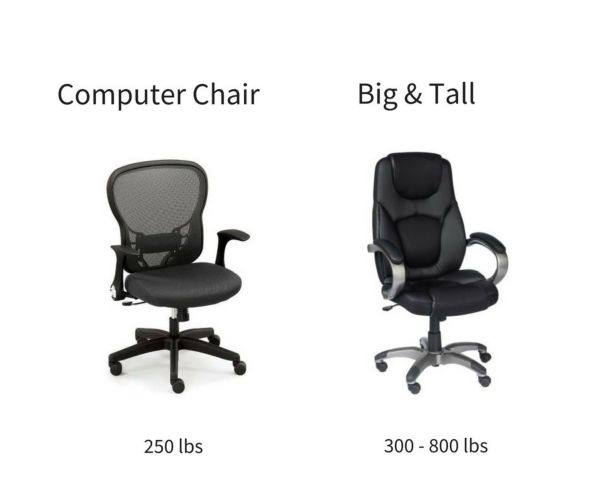 If you have any questions on choosing a chair that will fit your needs, feel free to give our sales team a call at 1-800-242-7200 and we'd be happy to help!
0