How Color and Mood Affect Work Productivity
By
Rachel Howe
on
Thursday, July 06, 2017
Did you know that the color choices you make in your office can have an adverse affect on the well-being and productivity of your employees?
It's true!
The color choices you choose in your office can be a key factor in helping relieve stress while at work and enhancing productivity. They have a calming affect of sorts. Color can also also do the exact opposite. Dark and bold colors don't exactly encourage a zen state of mind and can be daunting and distracting, thus taking away from productivity.
It's important to keep in mind when designing your office, to try to stick with lighter colors that create the illusion of extra space and stay away from bold colors that can feel too heavy. We've picked out a few of the families of Pantone® colors shown below, to help you find colors to create a more zen and stress-free work environment.
Each of the color scales below are examples of colors that would work well to create the relaxing type of atmosphere that allows for enhanced productivity.

If you wanted to be a little more on-trend, you could even try experimenting "calming it down" with Pantone's color of the year, Greenery, or using some of it's complimentary colors shown below.
It just so happens that we also have a great selection of fabric computer chairs that incorporate some of these colors too. If you have any color or decor questions we might be able to help with, give us a call at 1-800-242-7200 and we'd be happy to help!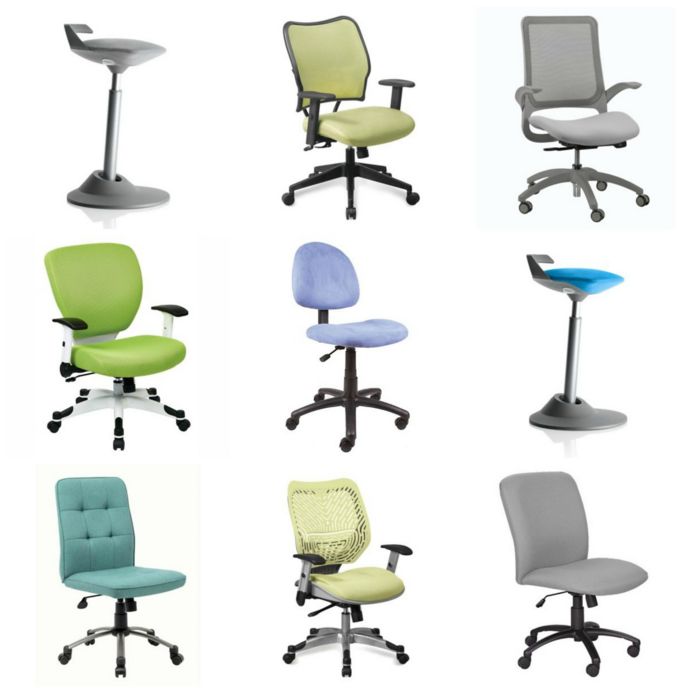 0