Featured Product: Prominence Big & Tall Chair
By
Rachel Howe
on
Thursday, October 19, 2017
This week's featured chair is the Prominence Big and Tall Chair by Officient. This popular big and tall chair brings together the best of both worlds: mesh and leather. The mesh back brings cool comfort and the split buffalo leather memory foam seat gives you the look and feel of luxury.
This isn't your run-of-the-mill office chair, it has multiple adjustments, swivels 360 degrees, and can hold up to 450 pounds. The neutral color and style makes it versatile enough where it can be used at a computer desk or in a conference room.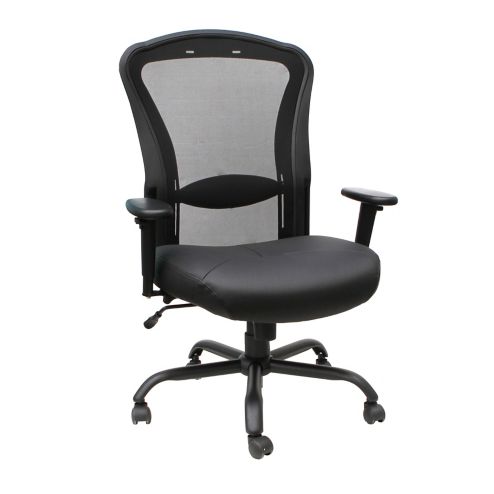 If you'd like to learn more about the Prominence Big and Tall Chair, visit here.
0