A Guide to Office Chair Sizes
By
Rachel Howe
on
Monday, June 01, 2020
When it comes to office chairs, there are a ton of options. Not every chair will work for everyone, so it's important to find a chair that fits your height and specific needs. Everyone is different and every chair should fit their work needs and body type.
The main chair types include petite chairs, standard chairs and big and tall chairs. If you're not sure which type of chair would work best for you, our office chair size guide will help you distinguish the differences in chair sizes to help you choose the right one for you and your needs.
Petite Chairs
Petite chairs, like this Petite Demi Faux Leather Task Chair, are smaller than your average chair so as to accommodate users of smaller statures. Standard sizes often do not work for these individuals; in contrast, petite chairs feature a shorter back height, narrower seat width and a shallower seat pan. These modifications are added so as to best accommodate petite individuals who may find themselves incredibly uncomfortable in a standard office chair.
Standard Chairs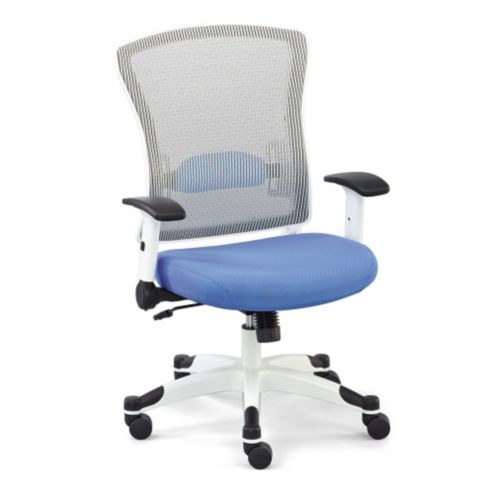 Standard computer chairs typically work for most people, but are designed for to have a weight capacity usually around 250 pounds. Generally, these standard sizes are good fits for those who fall between or at 5'4" and 6'1" in terms of height. Even amongst this particular size, there are many differences when it comes to which ergonomic adjustments are available.
Big & Tall Chairs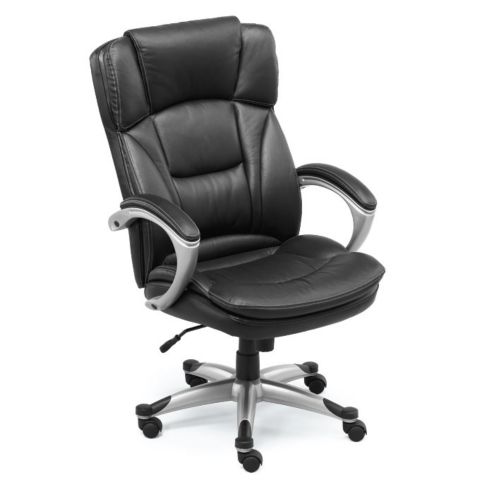 Big and tall chairs are designed to accommodate individuals of larger stature and typically those taller than 6'1". These chairs give roomy comfort, plush support and offer a higher weight capacity to ensure the safety of the seated user. At OfficeChairs.com, we have a variety of chairs with different weight capacities, such as 350 lbs., 500 lbs. and more to ensure that we can provide comfortable seating that works best for you.
If you have any questions about our chairs, feel free to give our customer service team a call at 800-242-7200 and we'd be happy to assist!
0