Office Chair & Seating Trends Spotted at NeoCon 2017
By
Rachel Howe
on
Saturday, July 29, 2017
This year's NeoCon furniture show has come and gone. As with every year, we walked away with some noteworthy trends we wanted to share with our audience.
When it comes to overall office furniture trends, a big focus on being active in the workplace was a noticeable trend. In regards to office seating, this includes things like perching stools complete with anti-fatigue mats. Some other trends we noticed were sound absorbing chairs, mesh chairs and collaborative seating. We've walked through each in a bit more detail below for you.
Anti-Fatigue Mats
Anti-fatigue mats, which can be found attached to office stools like the Focus Locus Nubuck Leaning Stool with Anti-Fatigue Mat below, are becoming more and more popular among furniture retailers and are being adopted more and more in offices today. Anti-fatigue mats help relieve stress on the feet and lower body while supporting a neutral leaning posture. Its easy to see why they're becoming so popular, just look how fun that seat looks!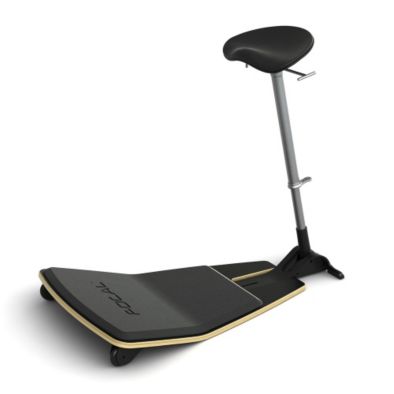 Perching Stools
Perching stools are another office chair trend that is catching on. More and more active working solutions are being created by furniture manufacturers to fill the demand for office furniture that incorporates what's known as "active sitting."
Our Active Collection by Safco (perch stool pictured below) provides many of the active seating options customers are looking for.
Sound Absorbing Chairs
Sound absorbing chairs are also becoming a hot trend in the furniture world. Pictured below is an example of a sound absorbing chair workstation that functions as a collaborative space for co-workers to meet. I have to say, it sure looks like a neat hangout!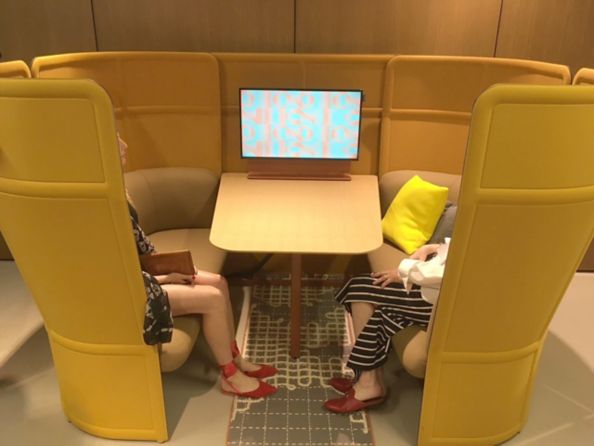 Mesh Chairs
Mesh chairs, while not a new trend, was a popular theme that we noticed when it came to office seating. Made with breathable material, it could just be that the refreshing air flow, especially during the summer months, is what brought this trend to fruition. Pictured below is one of our popular mesh computer desk chairs, the Essentials Mesh Back Task Chair.
Collaborative Seating
Collaborative seating is becoming another popular office design trend, which comes as no surprise due to the increase in open office design. Our Gather Collection is a good representation of this trend. It offers various seating options including large, small, and individual seats that are the perfect solution for lounge areas and unused space that could benefit from creating some extra seating.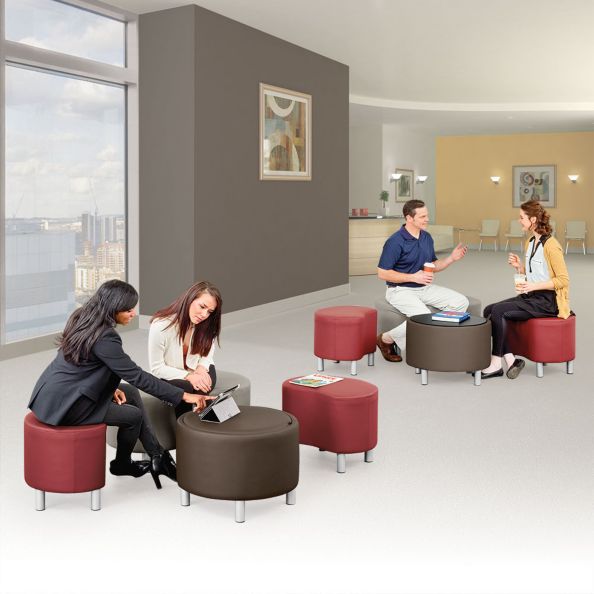 To check out even more trends from this year's NeoCon, visit their website here.
0