Spring Cleaning Tips for Your Office Chair
By
Rachel Howe
on
Wednesday, July 25, 2018
You may take regular steps to keep your office looking great, such as choosing exceptional décor and frequently cleaning the space on a regular schedule. However, despite your best efforts to clean the space regularly, the office may take on an increasingly dirty appearance over time. For example, office chairs may develop stains and even odors with regular use, and this can easily detract from the look of your space. These chairs may be heavily used throughout each day, but they are rarely cleaned. During your annual spring cleaning efforts, your office chairs deserve special attention. Put these tips to use to generate fabulous results.
Identify Your Chair Material
Office chairs can be made from a wide range of materials, and each material may have special cleaning requirements. For example, most chairs have either a wood or metal frame, but some are made out of plastic. In addition, the plush seat and even the handles may be made out of leather or upholstery. When you want to know how to clean office chair, you must carefully research the cleaning requirements for each type of chair in your space.
How to Clean a Fabric Chair
Fabric chairs are most commonly used in lobbies and waiting rooms as well as in cubicles and other work areas. The fabric can easily take on a stained or worn look, but this is easy to correct. You can purchase a handheld steam cleaning machine, and steam cleaning the upholstery is often an effective solution for most problems. If your chair has intense staining or odors, you may need to invest in a special upholstery cleaner. You can apply the cleaner along with cold water to the chair, and you can use a soft brush or cloth to scrub the stain. With proper effort, you may find that the discoloration is removed and that the chair looks like new once again.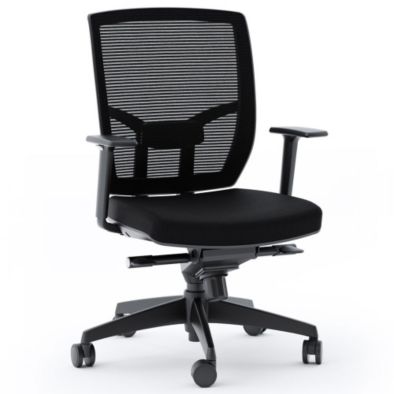 How to Clean a Leather Chair
Leather chairs are also common in many office environments. They are more commonly found in managers' and executives' offices, and they may also be in meeting rooms and other areas. If you have leather chairs that are showing signs of wear and discoloration, rest assured that there is a solution for this problem. Saddlesoap is commonly used to clean leather. You can apply the soap to the leather as indicated on the packaging to remove most stains. For tougher stains, such as ink spots, consider applying a dab of rubbing alcohol to the spot and rubbing it clean. A smart idea is to test clean a hidden spot on the chair, such as underneath the chair, before using a new product. This will confirm that the product is safe to use on your chairs.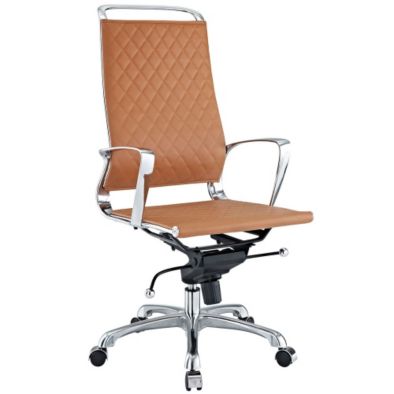 The condition and cleanliness of your office chairs can play a major role in the overall look of your space. If you have decided that your next spring cleaning effort should focus largely on your office chairs, you can easily follow these helpful tips to restore your chairs to excellent condition.
0