Best Office Chairs for Short People: What to Look For
By
Rachel Howe
on
Thursday, January 14, 2021
When it comes to office chairs, there is no one size fits all. Some people need chairs to accommodate their height a bit more than a standard chair might be able to offer. For example, our big and tall chairs accommodate users that have a taller or wider frame by having a wider and deeper seat pan and taller chair backs.
Our petite chairs offer similar accommodations, but in reverse order. Smaller seat pans and shorter chair heights make the petite chairs more comfortable for short people and smaller users who may find a standard chair slightly uncomfortable. If you are looking for petite chairs in a certain material, head over to one of the following options to find your perfect fit: Fabric, Memory Foam, Mesh, Leather, or Vinyl.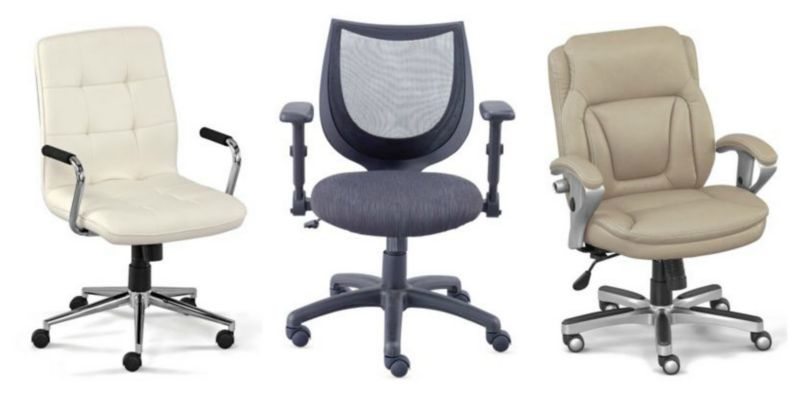 What height does someone have to be to purchase a petite chair?
There is no set height that you have to be, however, its important to keep in mind your chair should fit you comfortably. This includes the seat height and the distance between where your knees bend and where the end of the chair is. It's best to have a little bit of space between the end of the chair seat and where your knees bend. Your feet should be able to touch the floor.
To give you an idea on measurements, the seat height for petite chairs usually range from 20-23"H. The back height for standard chairs can range anywhere from 21"H to 27"H, while the back height of petite chairs is typically is around 21"H.
What seat depth should they look for?
For a standard chair, the seat depth is around 20"W x 19"D. For a petite chair, the seat depth is a little shorter and usually between 19.5"W x 18"D.
Finding a chair that fits you is important, especially if you spend long periods of time in it during the day. Don't waste money on an office chair you'll soon end up replacing because you didn't research enough ahead of time. At OfficeChairs.com, we're here to help you make your next chair purchase easier. To shop our selection of petite chairs, visit here, or give us a call at 1-800-242-7200 and we'd be happy to help you find a chair that suits your needs.
0